History of Chevalier ...

Each generation of winemakers and their respective wives has made its own unique contribution to the château. Over the years, they have also brought their own individuality to the production of wine on the estate.
Pierre and Marie Chevalier: 1922 to 1948.
Albert and Jeanne Chevalier from 1948 to 1981.
Robert and Chantal Chevalier from 1981 to 2001. Chantal left us in 1999.
Patrice et Frédérique Chevalier since 2001.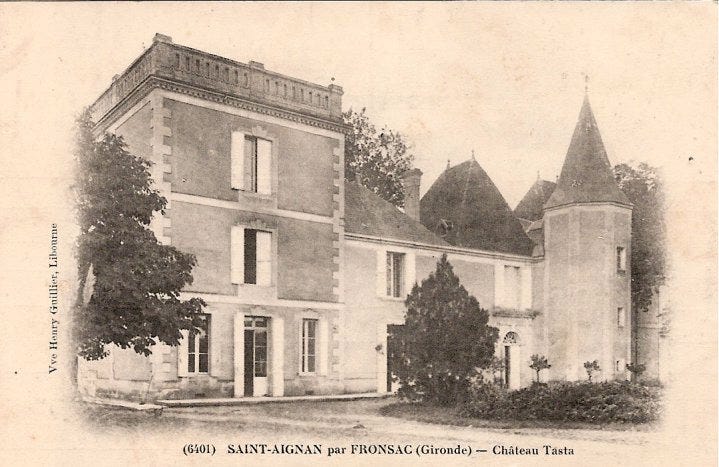 In 2001,Patrice Chevalier and his wife Frédérique carried on the family tradition and have produced successively the following wines :
T de Tasta, an wine aimed at re-establishing the well-deserved reputation of the Canon Fronsac
Château Tasta, appellation Fronsac, remaining faithful to the family tradition.
Les Chérubins du Tasta pink wine
Coeur de Chérubins sparkling wine
Patrice, Antoine, Maxence and Frédérique.
The Château Tasta vineyard is located near Bordeaux (33) in France and offers a range of red wines of the Fronsac appellation. The vineyard itself covers an area of 18ha.
Château Tasta is certified HVE3 since october 2019.